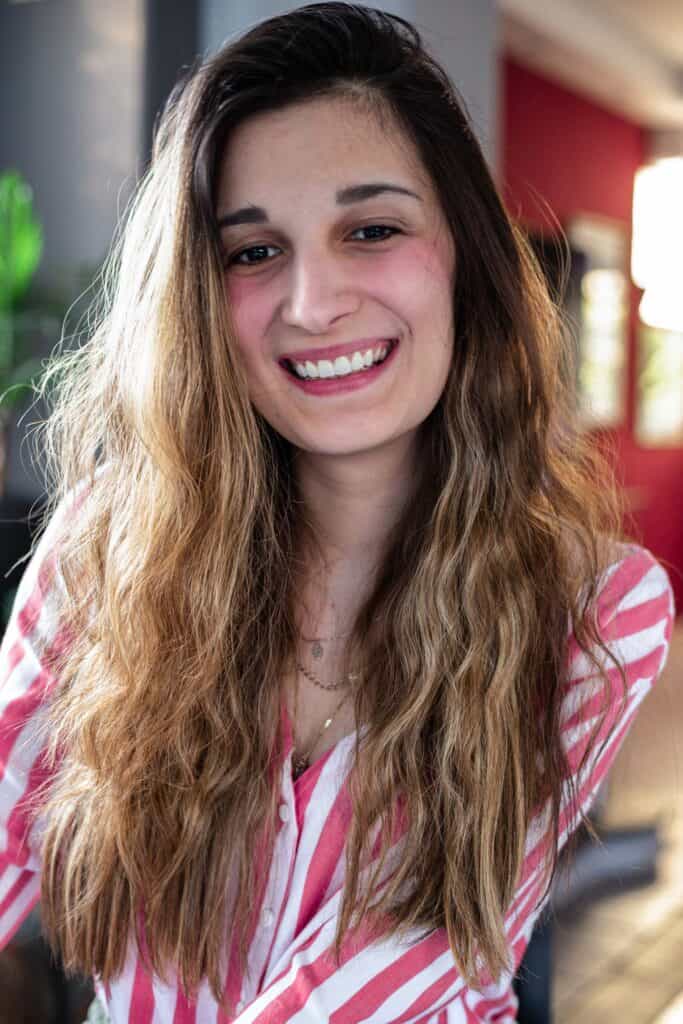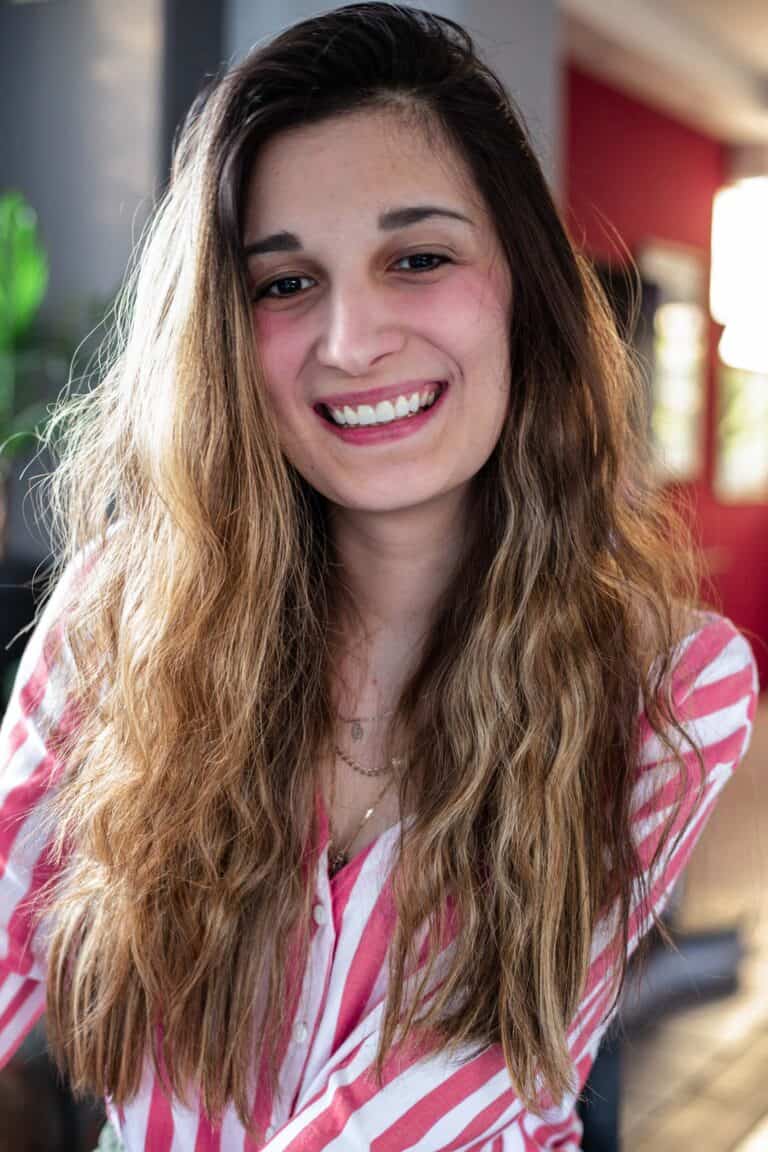 Hey! Welcome to Gluten Free Stories! I'm Stefani, the voice, writer, photographer, and recipe developer behind Gluten Free Stories. Here you can expect to find gluten-free recipes, as well as recipes for all sorts of different dietary requirements.
I started this blog back in 2017, after being diagnosed with IBS and Celiac disease.
I have always loved cooking and inventing recipes, but that passion grew even bigger when I had to eliminate more than half of the foods that I loved eating. Cooking with very few ingredients can get all the creativity out of you.
Being diagnosed with IBS and Celiac Disease is not easy. My symptoms started two years before I was diagnosed. At first, I thought that it was just a stomach bug and that all will be fine within a week. It wasn't, and it was only getting worse. I started to eat less, go out less, laugh less, and live less. My life was getting smaller and I couldn't figure out why. Once I was diagnosed and I knew what was the cause of all that, I felt relieved but that didn't help me feel better. At least not right away.
There were a lot of changes that I had to do. Changing my diet was the biggest change of all. And it was not easy. But then I started getting creative in the kitchen and realized that even with these dietary requirements I can still eat delicious food! And so I created this blog, to share all my knowledge and recipes. And to let you know that you are not alone, it can get better, and eating with dietary restrictions can be fun and delicious!
What you will find here
Gluten Free Stories, despite its name, is not "just a gluten-free blog", instead it covers recipes for all sorts of different dietary requirements. So you can expect to find recipes that are gluten-free, low FODMAP, dairy-free, nut-free, egg-free, vegan, and vegetarian.
Since I know that eating with dietary restrictions is complicated enough, I try to create recipes that are simple and easy to make. Moreover, I try to create allergy-friendly versions of some of the classic comfort food recipes, such as tomato soup, lasagna, soft pretzels, chocolate cake, and many more.
Blog F.A.Q.S
Why all the different dietary requirements?
I started by making only gluten-free and low FODMAP recipes, as those were the only 2 diets that I followed. However, later I decided to include recipes for more dietary requirements. There were two reasons behind this decision.
The first one was the joy and fun I had creating recipes around different restrictions.
And the second reason was my goal to create a place where you can find delicious recipes that will be suitable for different food intolerances or allergies.
What is the LOW FODMAP diet?
FODMAP is an acronym for:
Fermentable Oligo-saccharides Di-saccharides Mono-saccharides And Polyols. They are fermentable short-chain carbohydrates, which are more difficult for people to digest and they often cause IBS symptoms. 
This diet is often prescribed by health professionals to relieve uncomfortable symptoms and give your digestive system a rest. However, because it is very restrictive it is only meant to be followed for a short period and with a guidance of a doctor or nutritionist.
Are you still on a low FODMAP diet?
The low FODMAP diet has 3 phases: elimination, reintroduction, and integration. I was in the elimination phase for about 6 months. This phase is very difficult as it is very restrictive, but that's why it is only done for a short amount of time and is supposed to reset your digestive system. The second phase was reintroduction, I was on this phase for about 8 weeks. During this time I slowly started to reintroduce different foods and see how I reacted to each of them. Once I passed that phase I proceeded with phase 3 where I and my healthcare provider and put together a sustainable nutrition plan together that I'm still following. This plan eliminates only a few of the high FODMAP foods (the ones that I discovered affected me the worst, and those for me are red kidney beans, watermelon, peaches, prunes, button mushrooms, milk, and soy). However, I still make and publish low FODMAP recipes on this blog.
What kind of diet do you follow?
At the moment I only follow a gluten-free diet and I avoid some of those high FODMAP foods that I've mentioned before. Otherwise, I try to cook with seasonal products, induce lots of veggies and fruits, good quality meat and fish, and occasionally a slice of cake. I think that everything is good when is in moderation!  
Can I publish your photos or recipes on my blog/ website?
Thanks for asking! If you do roundups or you want to promote my blog or my recipe, then you can use one photo as long as you link back to the place where you find it on my blog. Republishing recipes from my website anywhere else is not allowed without my permission.
My photos and recipes are copyrighted material and may not be published anywhere else without express permission from me first.

Most Popular Recipes
Contact
If you have a question about any of my recipes, first please read through the recipe's blog post as I always try to include as much information and troubleshooting tips as possible. If you can't find the answer there then leave your question in the recipe's comments section as other readers may be wondering the same thing. I answer all the questions there.
You can send me an email at: stefani@glutenfreestories, and you can also find me on Instagram